Professors
Welcome to relevant, inclusive, multicultural Latin content to enhance your classes!
Curated especially for you, these are the movies and series that surprise and excite us the most. Selected by dedicated educators and cinephiles with extensive knowledge of the cultures represented, you will discover relevant gems to enrich your classes.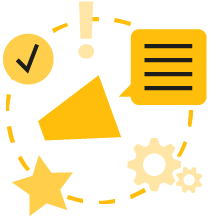 Relevant
Our powerful, transformative collection encompasses all subjects necessary for your syllabus and the most relevant issues today in Latin cinema: the global economy, feminism, immigration and exile, racism, education, politics, and much more. Our films have the power to shape and change individuals and communities in society.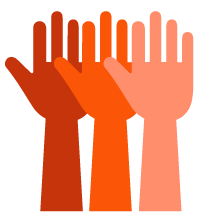 Diverse
We advocate for Diversity, Equity, and Inclusion in media, supporting storytelling in Spanish, Portuguese, Catalan, Indigenous languages, English, and more. We ensure culturally and racially diverse representation is the norm, not the exception.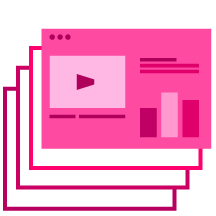 Curricular
Our platform supports the integration of videos and playlists into course assignments on your school's LMS. We count with discussion guides and accessibility features for select titles and are committed to growing these offerings. We encourage and help with the organization of Q&As with filmmakers which we'll be happy to coordinate for you. Subtitles in English are available for all titles originally produced in another language and can be turned on or off in most cases.
Not sure what to do next?
"

An excellent source of films and documentaries to promote linguistic and cultural diversity and understanding.

"

Dr. Eva Paris Huesca

Director of Film Studies Program, Associate Professor of Spanish, Ohio Wesleyan University
What professors are saying
"The selection of films is fantastic - getting access to such a fascinating cross-section of Spanish and Portuguese films is a real privilege."
Southern Cross University, Australia
"Pragda's high-quality films are a superb medium to show the culture and diversity of Latin America and its cultural production."
Dr. Carolina Rocha
Professor of Spanish, Southern Illinois University Edwardsville